Devices
From MiOS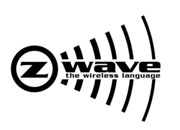 Vera's "Devices" page shows you all the devices in your home, lets you control them, configure them, and add new devices. Vera supports a variety of
Z-Wave devices
, such as light switches, lamp modules, motion detectors, door locks, and so on. Mi Casa Verde sells a variety of Z-Wave devices online, or you can look for the Z-Wave logo on products you buy elsewhere. Generally Vera will work fine with any Z-Wave device that bears the Z-Wave logo shown to the left. Visit
Supported Hardware
to see an up-to-date list of the devices Vera is known to work with as well as notes about any special setup instructions for particular devices.
Vera also supports network devices, like security cameras, which can connect to your home's network either using a normal network cable, or wirelessly using Vera's built-in Wi-Fi network. If you buy wireless networking products from Mi Casa Verde, they will be pre-configured so that they automatically connect to your Vera's wireless network. Just take them out of the box and plug them in. If you buy your wireless networking devices elsewhere, they will need the network name and password of Vera's Wi-Fi network. This information is printed on the bottom of Vera and on the Quick Start Guide. (See Supported Hardware for more info.)
Adding devices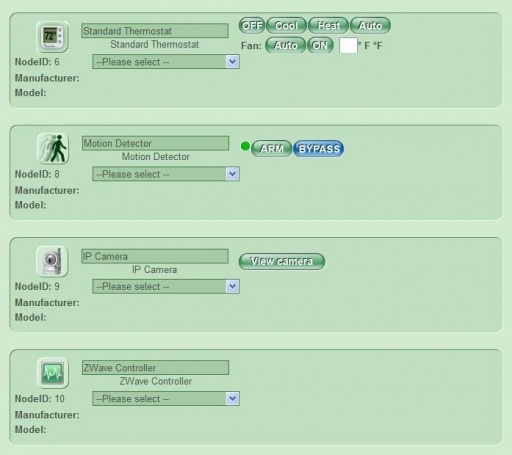 The first time you click the 'Devices' button, if you haven't yet added any Z-Wave devices, Vera will give you 4 choices for setting up your Z-Wave devices, as shown to the left. If you won't be adding any Z-Wave devices right now, choose option #1. You can always come back and add them later. Otherwise, most users choose option #2. The other 2 options are for users who already have a Z-Wave network setup. You can also click
'Z-Wave options'
if you're an advanced Z-Wave user and want more advanced options.
Vera will show you step-by-step how to add Z-Wave devices by walking around with Vera's Z-Wave dongle. You don't need to add all your Z-Wave devices at once. You can come back to 'Devices' anytime and click 'Add Z-Wave Controller' to add a Z-Wave handheld controller, or click 'Add Other Z-Wave Devices' to add any other type of Z-Wave device like a lamp module or motion sensor.
In general, you don't need to tell Vera that you want to add a network device, like a security camera. Vera finds them automatically about 30 seconds after you plug them in.
(See special notes on adding sensors and IP Cameras.)
Unassigned devices
Controlling your devices


. The 'Devices' tab shows all the devices in your home organized by room and lets you control each device and change its name. Most devices will have 'Test' buttons to control them, and to show you the status. For an explanation of the device icons, control buttons and status buttons, as shown left, see:
device control and status
.
Configuring your devices
Next to each device there's a '+' button next that will show you some more options for that device. What you see depends on the type of device.
| Type | Image | Explanation |
| --- | --- | --- |
| Z-Wave Devices | --todoal: Show close up of a Z-Wave device settings | For an explanation of these Z-Wave settings, see ZWave Configuration Options |
| IP Cameras | --todoal: Closeup screen shot of a camera's settings | If you buy an IP camera from Mi Casa Verde, we will pre-configure it to work with Vera right out of the box. Otherwise specify the IP Address, URL and username/password as explained here. There are also several options to handle archiving images, connecting the camera to lights and motions sensors, and more, explained here. |
New, unassigned devices you need to put in a room